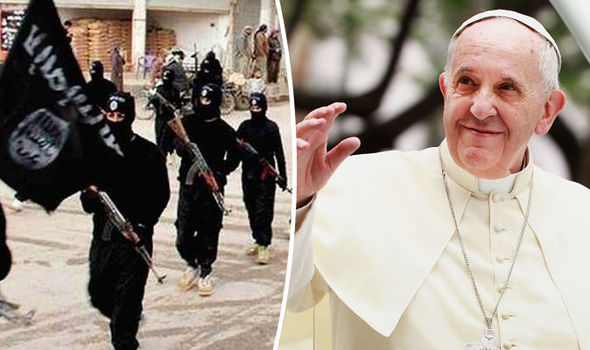 In a recently released video, the Islamic State terrorist group has promised an attack on the Vatican and an attempt at murdering Pope Francis himself.
The video depicts the Muslim terrorists destroying a church and holy objects, an ISIS soldier holding up a picture of Pope Francis and declaring to strike at the Church itself as part of its war on Christianity.
The Christ Post reports Vatican Secretary of State Cardinal Pietro Parolin saying on Saturday, "I saw, yes, yesterday that video that was shown on TV: evidently, one cannot avoid worrying. Especially because of this senseless hatred that there is.
Parolin however shared that he is unaware of any new security measures that the Vatican will be taking as a result of the video, which was released last week.
Paloma García Ovejero, the pope's deputy spokesperson, added: "We haven't raised the security measures because the controls are already very high. St. Peter's Square, as pilgrims and tourists can ascertain, is always very well protected."
Ovejero affirmed that the Roman Catholic Church leader will not be cowered by ISIS.
"Pope Francis hasn't changed a thing in his agenda, nor is he going to. Furthermore, he'll continue to foment dialogue, creating bridges, defending peace. With Muslims and Christians," he stated.
Follow us on Facebook and Twitter