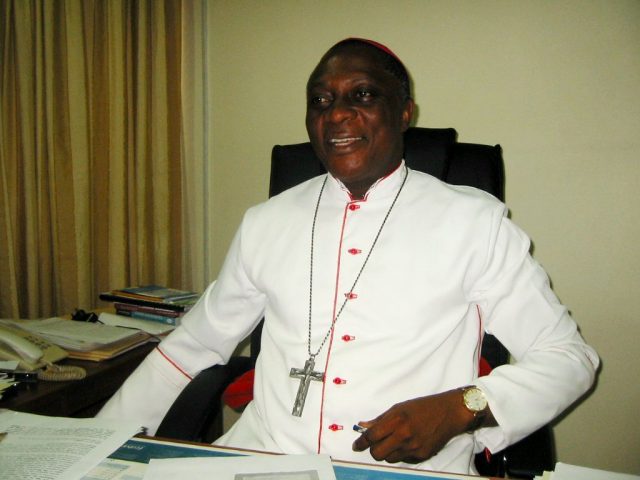 The Catholic Archbishop of Lagos, Most Rev. Alfred Adewale Martins, says despite the hardship many are facing in the nation, there is hope of a better tomorrow reminding that there is light at the end of every tunnel.
Cardinal Martins spoke on Wednesday at a news conference on the Marian Year celebration at the Holy Cross Cathedral, Lagos.
Newsmen report that the celebration is to mark the centenary of Mary's apparition to the Three Shepherd children of Fatima in Portugal 1917.
Pope Francis, in view of this, had declared a Centenary Celebration running from Nov. 27 2016 to Nov. 26 2017.
In Nigeria, the Marian Year is dedicated to the blessed virgin Mary as the Queen and patroness of Nigeria.
Cardinal Martins said Nigeria was in need of healing in several areas, and assured the faithful that their prayers were not in vain.
"I have good news for all my fellow countrymen, there is light at the end of the tunnel. The prayers of God's children in this last one year will not be in vain.
"He will surely restore the glory of the nation and bring to shame all those who have consistently worked to hold us in perpetual bandage.
"Our assurance that God will restore the glory of the nation requires that we also rededicate ourselves to living lives of righteousness, shun sin and embrace the truth," he said.
The archbishop regretted that innocent lives were being lost to Boko Haram and herdsmen attacks, among others, praying that God would help the nation to overcome the problems.
He said it was also to seek her maternal intercession with her son, Jesus Christ, for the needs of families, individuals in the nation, and the nation as a whole.
According to him, this is to pray God to save the nation from the moral, economic and political problems facing her.