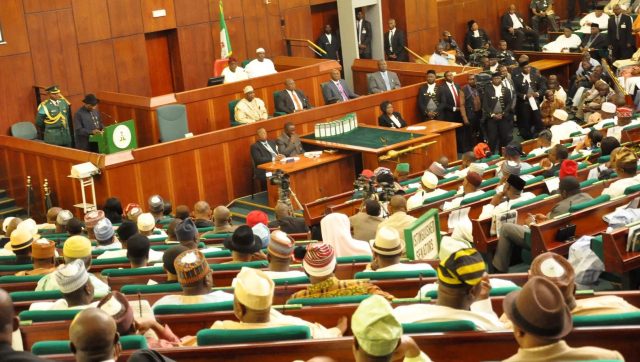 The President of the National Prayer Breakfast, Senator Barnabas Gemade, has admonished Nigerians to imbibe the virtues of faith, patriotism and free enterprise to get Nigeria off the brink of disintegration following recent tensions that greeted the country.
The lawmaker said this while speaking when he led other members of the Christian Legislators Fellowship of National Assembly on a media parley on Wednesday morning, that the Nigerian Prayer Breakfast took its cue from the American Prayer Breakfast instituted by former American President Dwight Eisenhower in 1953.
His words, "The Nigerian Prayer Breakfast took its cue from the American Prayer Breakfast which President Dwight Eisenhower began in 1953.
"Eisenhower had stated after his election in 1952 that America needed spiritual renewal, for Eisenhower, faith, patriotism and free enterprise were the fundamentals of a strong nation.
"In the same vein, the Nigerian prayer Breakfast is regarded as an opportunity to seek the Lord's guidance and re-dedication of Nigeria and her people in re-alignment with God's purposes.
"God's willing on Thursday 26th October this year, the National Prayer Breakfast would be at its 8th year running". May I seize this opportunity to remind us that, since the past seven years, our political and socio-economic landscape has been characterized by threats which have both regional and international implications.
"To Nigerians those years could have seen our dear country emerge stronger from the shocks and effects of global economic crisis, we have however weathered these storms; we are at present a reflection of a country at the brinks", Gemade said.
The Theme of the 8th edition of the National Prayer Breakfast, according to the Lawmaker, is "Reconciliation: Gods Power and The New Pathway to National Unity"