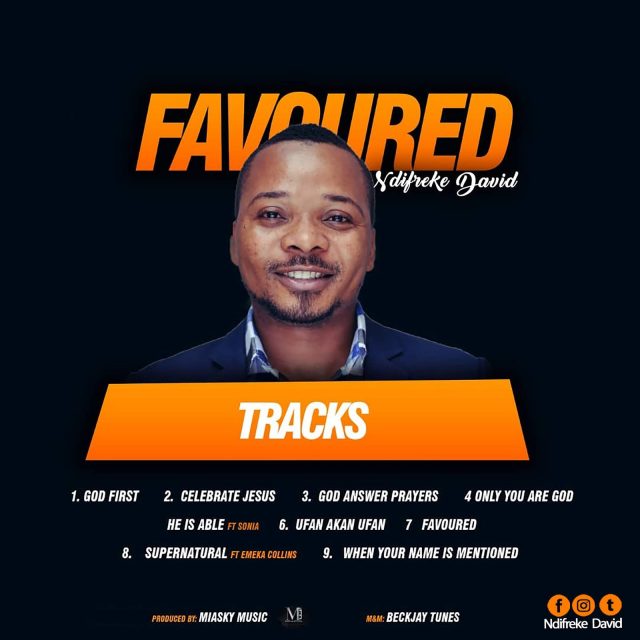 With great Joy, we bring to you the latest live changing and extraordinary worship and praise songs from NDIFREKE DAVID contained in his new Album entitled FAVOURED.
Ndifreke David is lead singer at Salvation Ministries Choir, at the
Headquarter in GRA, Port Harcourt, Rivers State. These songs are
exceptional as he sings along with Pastor David Ibiyeomie thereby touching lives through ministration.
This album is now on sale, you will enjoy every piece of Song you buy from this album as it is contains inspiring and live changing  of 9 song tracks.
KINDLY BUY/DOWNLOAD/STREAM COMPLETE TRACKS OF FAVOURED ALBUM BY NDIFREKE
DAVID
TRACK 8 – SUPERNATURAL FT EMEKA COLLINS
TRACK 9 – WHEN YOUR NAME IS MENTIONED