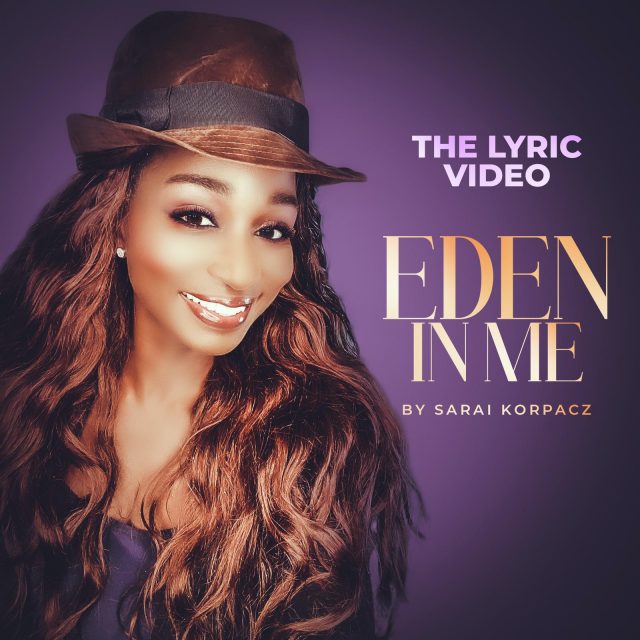 New York-Based Christian Singer & Recording Artist, Sarai Korpacz Releases Lyrics Video For Eden in Me
New York, NY — Following the widespread enthusiasm for "Eden in Me," Sarai Korpacz's newest single released in July, the songwriter has overseen a lavish companion video, complete with onscreen lyrics and captivating visuals that underscore the message of the song and highlight the talent of her collaborators.
The "Edepassionate guitar solo is a standout moment within the videography.
Korpacz has stated, "I hope the words of this song leave no doubt in the listeners' heart that the Lord longs to find that resting place in our hearts and minds. In return, we give Him back the Eden that He placed
within us, for we are His children."n in Me" music video uses the song's full unabridged track and gives listeners a new way to experience the praise song while taking in Korpacz's singular vision. The video fully embraces its island setting with panoramic Hawaiian vistas, tender Polynesian dancers, and lush tropical greenery.
For Korpacz, the garden-esque setting furthers the metaphor of the paradise individuals can create for ourselves by letting God into their lives. Both the scenery and backup vocals present a celebration of the natural world and the joy of spirituality.
The video also showcases the breadth of musicians whose instruments flavor the accompaniment of the song: flute, trumpet, saxophone, violin, drums trombone and more. The bridge's
DOWNLOAD MP3
Follow us on Twitter