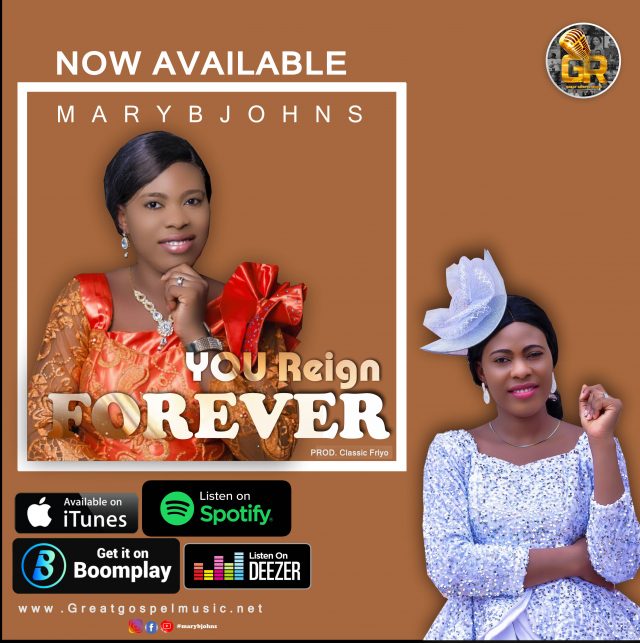 Nigeria Gospel music minister and pastor Mary Bjohns releases another inspirational worship song titled YOU REIGN FOREVER just after the release of her highly anticipated single titled MY WORSHIP BELONGS TO YOU.
This song clearly describe the awesomeness of God. Mary Bjohns is a pastor at the Believers Worship Centre. She is a teacher
of the word, preacher and also a music minister. She Loves God and is so passionate about winning souls to God's kingdom
through her music.
DOWNLOAD MP3
Follow us on Twitter