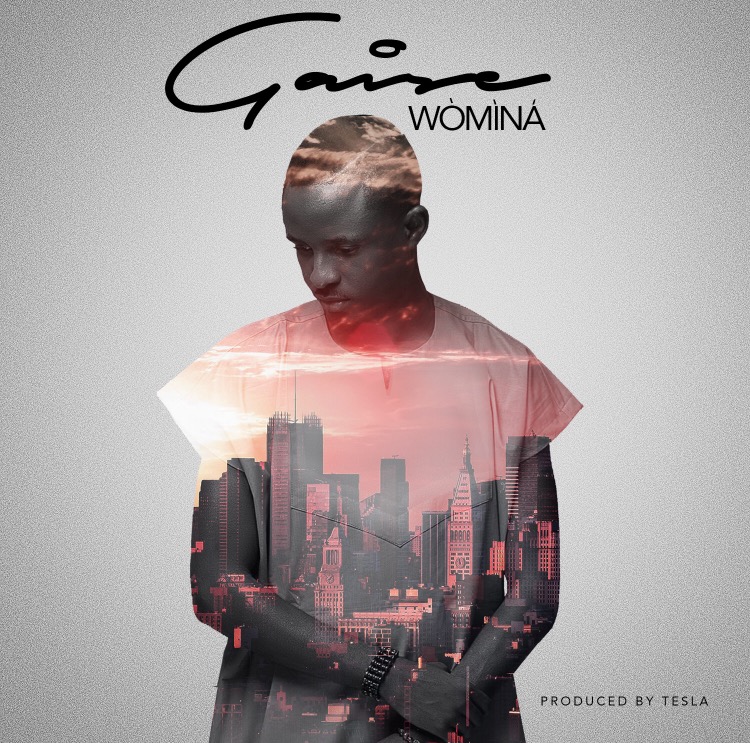 Gaisebaba Music Ltd announces the release of the latest single from Nigerian recording and performing artiste, Gaise.
After spending the early part of 2017 writing, arranging and working with young and budding producer – Tesla, on a new break-out body of work, Lagos based artist Gaise takes the next step in his career with the launch of WÒMÍNÁ.
WÒMÍNÁ is an easy-going song with relatable lyrics laced on a relaxed yet groovy beat, and it speaks of a confident rest and sufficiency in God, regardless of various forms of crisis we seem to be surrounded by in recent times.
WÒMÍNÁ was produced by Tesla, recorded at Orangeville studios in Lagos, mixed and mastered by Okey Sokay, with art direction and design by Marvelous Imabeh.
Follow us on Twitter and Facebook