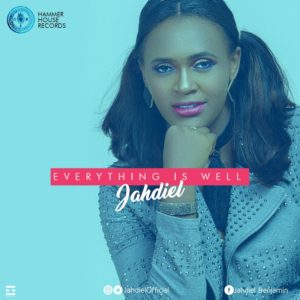 Popular Gospel artiste and songstress Jahdiel release new single titled Everything Is Well.
Everything is amazing.
Jahdiel's songs come in different styles and genres, most of which are alternative contemporary songs that cut across all types of people, mostly because they are catchy and consists of lyrics that are easy to sing, inspiring and borne out of God's word and its teachings.
Follow us on Twitter and Facebook