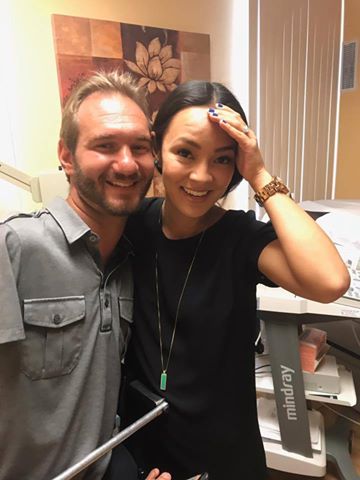 On Father's Day, limbless evangelist Nick Vujicic announced via Facebook he and his wife are expecting twins.
"Happy Father's Day to all the Dads out there! Today was an exceptionally extra special Father's Day for me, after we recently just found out something extraordinary!  Thank you for your continued prayers for our growing family! God is good!" he wrote alongside a 22-second video.
The New York Times bestseller and wife Kanae, are parents to two children, Kiyoshi and Dejan.
Nick added hours later on another post: "We are so thankful to God for our double blessing of Twins! Thank you for your prayers for Kanae especially during this pregnancy!"
Nick has always credited his parents for raising him to be strong and fearless inspite of his challenges.
CONNECT WITH US
FACEBOOK: @naijagospelradio
TWITTER: @ngospelradio