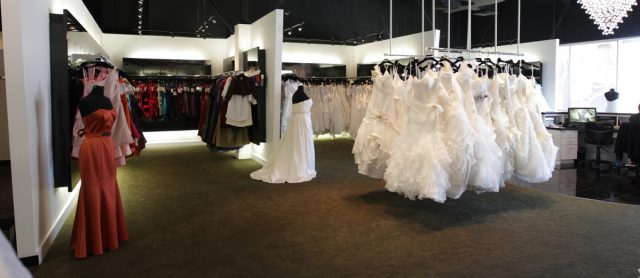 A Christian bridal shop in Pennsylvania, USA, has closed after feeling threatened by the LGBT community because they declined to provide a wedding dress for a lesbian wedding.
The Christian Post reports that the owners of W. W. Bridal Boutique in Bloomsbury were asked to provide a wedding dress for Julie Ann Samanas who was marrying her fiance, Shannon Kennedy.
The business owners told the couple that "our faith doesn't let us believe in [same-sex weddings]."
The lesbian couple posted about their experience at the bridal shop in a Facebook post in which they tagged the bridal shop. W. W. Bridal Boutique responded to the criticism in a Facebook post of their own which has reportedly since been deleted.
"The owners of W.W. Bridal Boutique reserve the rights afforded to them by the First Amendment of the Constitution to live out our lives according to our faith," the W.W. Bridal post was quoted as stating. "We will continue to serve our customers based on the tenets of our faith."
"We have provided formal wear for our customers from all walks of life, including the LGBTQ community. We have always served everyone with respect and dignity," added the shop's co-owner Victoria Miller, in a response to the push back against the owners' decision. "It is just this event, a same-sex marriage, which we cannot participate in due to our personal convictions. We simply ask that we be given the same ability to live our lives according to our convictions."
The bridal shop owners have even received death threats. They have decided to close their doors to further business except in cases of appointments.