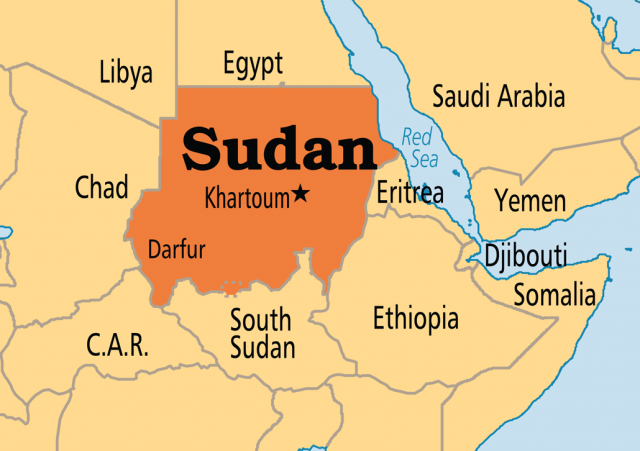 Police in Sudan arrested and interrogated seven church leaders last week in Omdurman, Sudan before releasing them on bail, sources said.
The Christian leaders were jailed for six hours on Wednesday (Aug. 23) and charged with refusing to comply with an order to turn over leadership of their congregation to a government appointed-committee. Omdurman lies across the Nile River from Khartoum, the capital.
The Rev. Ayoub Mattan, Sudanese Church of Christ (SCOC) moderator, and Kwa Shamaal (also transliterated Kuwa Shamaal), head of missions at the SCOC, were among the church leaders arrested. Pastor Shamaal was previously arrested on Dec. 18, 2015 and acquitted on Jan. 2 this year of charges ranging from spying to inciting hatred against the government.
"Police asked if we still maintain our stance on our refusal to acknowledge the committee appointed by the Ministry of Guidance and Religious Endowments, and we said yes, because it is not the work of the [government] ministry to appoint committees for the church," Pastor Shamaal told Morning Star News.
In its campaign to rid the country of Christianity, Sudan has designated 25 church buildings for destruction, and on Aug. 2 it demolished a Baptist church in Omdurman. On May 7 Khartoum state authorities in Sudan demolished a church building in the Khartoum suburb of Soba al Aradi, which began as a refugee camp for south Sudanese. A bulldozer sent by Jebel Aulia locality and the Ministry of Planning and Urban Development destroyed the SCOC building.
Sudan since 2012 has expelled foreign Christians and bulldozed church buildings on the pretext that they belonged to South Sudanese. Besides raiding Christian bookstores and arresting Christians, authorities threatened to kill South Sudanese Christians who do not leave or cooperate with them in their effort to find other Christians.
Sudan ranked fifth on Christian support organization Open Doors' 2017 World Watch List of countries where Christians face most persecution.
Follow us on Facebook and Twitter