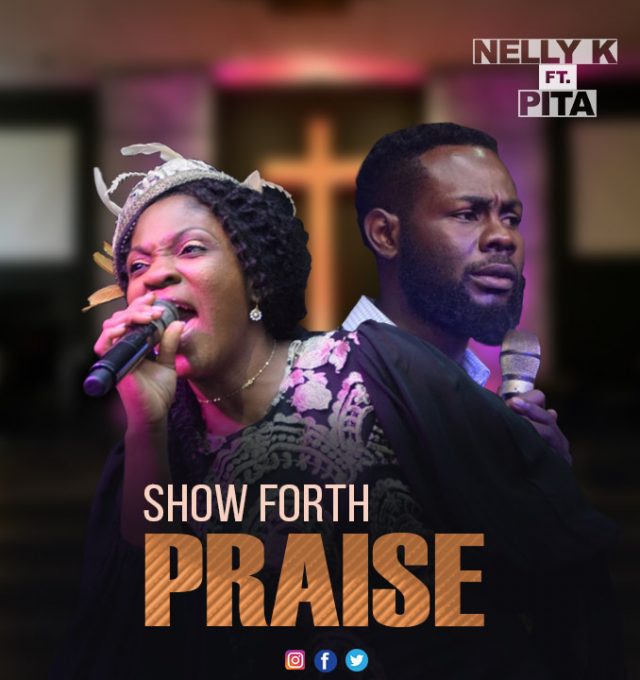 Gospel singer Nelly k has released her much anticipated single "Show Forth Praise" featuring singer Pita
Show forth praise ( to recount and tell aloud) Isa.43:21, written by Nelly K and Pita in August 2019, it was the theme of Nelly k' s CD release concert.
Part of the song was given to Nelly K while in prayers the Lord made her understand that every trial and pain she was going through would cause her to show forth His praise. There and then, part of the lyrics of the song was born while the rest of the lyrics was written by minister Pita. Through divine inspiration, he speaks of the stuff that God would give such as the peace and the joy that would provoke men to dance, clap and show forth God's praises.
Nelly k is a gospel artist, music evangelist, songwriter, founder/ Visioneer of the Society Empowerment for Transformation Initiative (SETI); a non-governmental organisation, a child and women advocate, a public health practitioner, a mother and wife( married to a pastor in the Redeemed Christian Church of God ).
Nelly k " Nelly Kusimo hails from Edo State but is married into an Ogun family.
Download, Listen and Share
LYRICS
Am alive today
Cause you kept me alive
I sing today
Cause you gave me a song
Am here today
Only by your grace
That's why am gonna show forth all your praise
Chorus:
Am gonna dance through the trials and laugh through the pains
Your grace amazing keeps me here
I am alive just to show forth your Praise today
Am gonna show forth your Praise today
It's in you I live and breathe
Move and have my being
It is you who gave me hope
When all the hope was lost
It is you who gave me joy
Oh why you love me so!
So why won't I give you the praise that is yours
Special part:
Now am singing ,dancing, clapping and
Jumping
Your glory, your favour upon me is showing
All (2x)
Chorus
Am gonna dance through the trials and laugh through the pains
Your grace amazing keeps me here
And I am alive just to show forth your Praise today
Am gonna show forth your Praise today
Special part
Now am singing ,dancing, clapping and
Jumping
Your glory, your favour upon me is showing
All (2x)
Chorus (2x)
Am gonna dance through the trials and laugh through the pains
Your grace amazing keeps me here
And I am alive just to show forth your Praise today
Am gonna show forth your Praise today