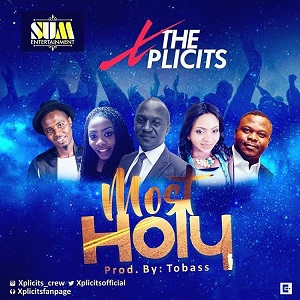 Abuja Gospel group "THE XPLICITS" has finally released another wonderful worship song titled ''MOST HOLY''. "MOST HOLY" was produced and mixed down by Tobass, and written by Jakins Jnr of SUM Entertainment. THE XPLICITS is a group of young, vibrant and graceful Gospel Artistes with that good vocal attitude. "MOST HOLY" is performed by Vola Idahosa, Mercy Peters, Esther Ike, Andrew B, Faith Beka, Solomon Praise and Jakins A. Jnr.
The Xplicits is a music group with a brand synonymous with excellence and humanity. SUM Entertainment seeks to achieve being a platform that helps young and upcoming artistes discover their God-given talents particularly in music, and for them to be able to hone these skills and become stars.
Listen download and share.
You can reach SUM ENTERTAINMENT on 09096069053.
Follow us on Twitter and Facebook