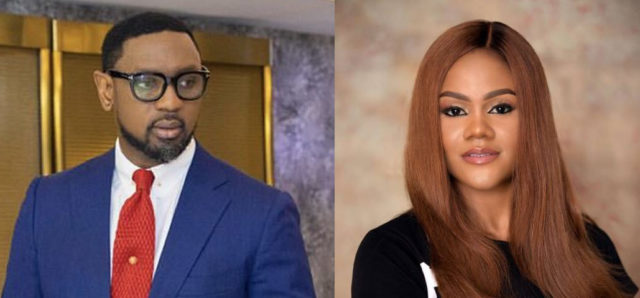 Christian Association of Nigeria (henceforth referred to as CAN) reacts to the rape allegations against Pastor Biodun Fatoyinbo thus: "We do not regulate how Pastors operate their churches".
As an insider, CAN has spoken the WHOLE truth! There has NEVER been a time CAN gets involved in the matters happening within a church UNLESS she is invited by the Church.
It is now that it has to do with a pastor's moral failure that you remember there is CAN!
But is it NOT true that CAN has nothing to do with the internal operations of a church?
When has CAN EVER come to investigate you church income and expenditure, even if your church is a member of the Association?
When has CAN EVER come to scrutinize your pastor's sermons and teachings?
Has your church ever submitted her Bible Study manual, Sunday School manual and the likes to CAN for scrutiny?
Has CAN ever come to your church to place any member under discipline for whatever reason?
Often times, those who talk about CAN are those who don't bother to know the Aims and Objectives of the Association. You tag it an Evil Association, even.
Now, many of you know how to call on CAN because a pastor or some pastors seem to get away with their actions and allegations against them.
It only shows your disrespect for the organisation.
Yes! I don't know of anyone who respects Christian Association of Nigeria, irrespective of the failures of her leaders and members, who will ask "Where is CAN in the face of these allegations against Pastor Biodun Fatoyinbo?"
Before you come up to argue about CAN, you must be able to prove that:
1. You have been or are presently an active member of CAN.
2. Your Church is not only a member of CAN but an active member with her delegates regularly attending meetings as well as paying your dues.
3. CAN is entrusted with the right to interfere in any church's internal matters!
Now, let me tell you two incidents I witnessed as a member of CAN and I will mention the names of churches for you to know what we are up against:
1. A Local Assembly of a denominational was repeatedly accused of disturbing the neighbourhood through the use of horn speakers during vigils. The pastor-in-charge wouldn't listen to warnings from the Landlords' Association. In reaction, some youths planned to beat up everyone in the church and destroy the church's equipment when next such nuisance is caused. A prominent member of CAN got this information and reported to CAN during a meeting. CAN sent delegates to the pastor and he replied after the appeal:"Who is CAN? I don't know CAN! I take my directives only from my Father, Pastor Lagbaja. CAN should hold herself. CAN, knowing quite well that the Church's action is bringing disrepute to Christians as a whole, went to get a warning letter from the Police for the church so as to caution her. In the next meeting, we got a letter from the Landlords' Association appreciating our efforts and averting a likely mayhem.
2. A struggling pastor erected a wooden structure on a piece of land he was allowed to use (very likely for free). Then, a worldwide denomination bought the land. The pastor using the land requested for some time so he can get another place where he'd relocate his structure and properties. He was allowed but later he got a quit notice. When the ultimatum expired and pastor couldn't get another place, CAN intervened that he should be allowed more time. CAN's delegates were told by the big church's lawyer that: "CAN is rich now, let CAN get him another place and help him build the structure for his church. Or is he NOT paying dues to CAN?"
Then, one day, the big church pulled down the structure and told the struggling pastor to come and pack his things. An Alhaji heard about it and gave the struggling pastor a part of his land for the pastor to erect his temporary structure pending when he gets another place.
These are few examples of what CAN is up against!
Both Churches are Pentecostal Churches with one man at the head. They NEVER LISTEN TO CAN. A GO recently seeks to unite the Church. Ask him and his colleagues if he has EVER contributed to CAN, even if it is to help sanitize. These pastors have branches all over Nigeria which hardly host CAN for meetings or pay dues to CAN.
Why?
CAN is evil!
But, those evil people in CAN, did they come from vacuum?
Are they NOT representatives SENT by Churches?
Check well also. CAN doesn't impose anything, not even her dues.
CAN chooses her leaders by election, which gives room for fairness, compared to how many churches choose their leaders.
There is even and equal sharing of positions. And there is rotation of power among the five blocs in the Association, according to her constitution.
Now, if we have evil people in CAN, it means our churches sent evil people to represent them.
If our churches send evil people to represent them, it means our churches are evil.
Just as the society is a reflection of the family, so also is CAN a reflection of the present day Church system!
Obviously, we have the good, the bad, and the ugly!
If your "holy" church leaders are not involved in CAN, for whatever reasons, then you should expect those you see as "unholy" to be in charge. Or is there another alternative?
There is little CAN can do when it comes to matters within a Church because it's outside her jurisdiction!
I hope this helps when next we want to talk about CAN!
Written by Anthony Opeyemi Fawole, who is a theologian and missionary. He blogs at Capturing Theology, a website that is dedicated to thought and exposition on theological matters.