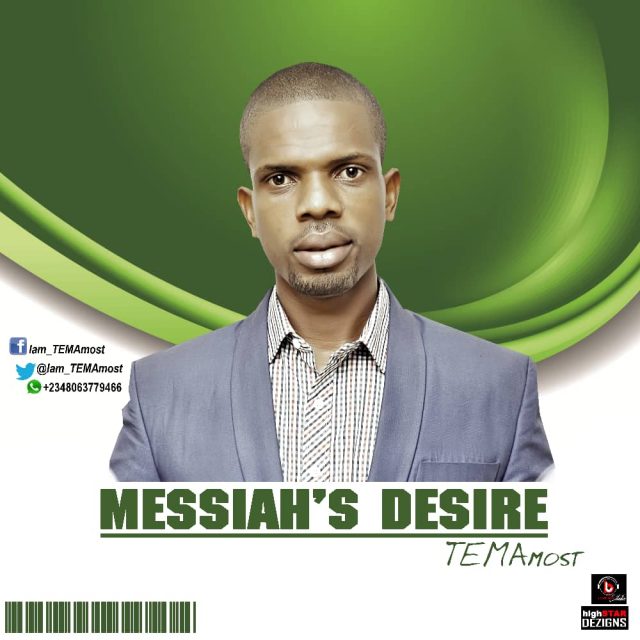 Seasoned Gospel artist, TEMAmost is out with a new single titled "Messiah's Desire".
"Messiah's Desire" is a quarterly chain worship evening program which in the time past has featured various Gospel ministers including, Chris Joshua, Jonathan Osax, Austin Hogan etc… at powerHouse zonal headquarters of RCCG Rivers provinces 13, where minister TEMAmost functions as the zonal music director.
The song "Messiah's Desire" is a divine inspiration from the various episodes of the worship events. Desmond Baritema Naada, popularly known as TEMAmost which represents the clause"Bari _tema_ of the _most_ high God", is a worship leader, songwriter, music arranger, music director, recording and performing artist, and a professional civil engineer.
TEMAmost is a passionate lover of Christ, who started singing at a very young age, and has enjoyed the privilege of serving as Choirmaster for over a decade now. He has by the Grace of God started ministering professionally after acquiring more knowledge and training in the music ministry.
Download, Listen and Share