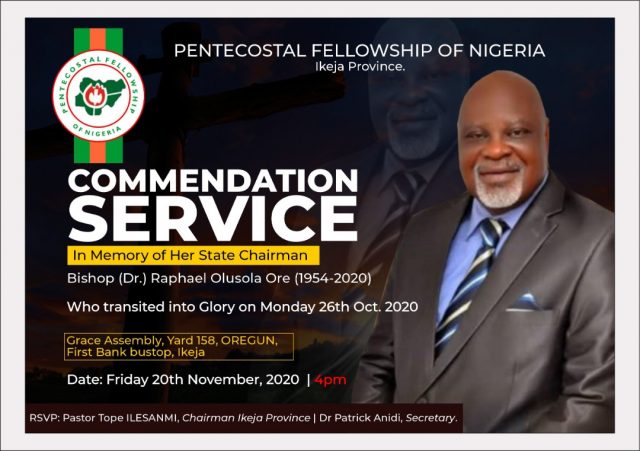 About three weeks ago, the death of the Lagos State PFN Chairman, Bishop Sola Ore was announced, this according to a source was after brief illness. Giving the late Chairman the final honour, the Pentecostal Fellowship of Nigeria (PFN), Ikeja province, organized a commendation service in the memory of the deceased.
Details of the program is as follows;
Date: Friday, 26th 2020
Time: 4pm
Venue: Grace Assembly, Yard 158, Oregun, First Bank bus stop, Ikeja.
RSVP: Pastor Tope Ilesanmi, Chairman Ikeja Province | Dr. Patrick Anidi, Secretary.