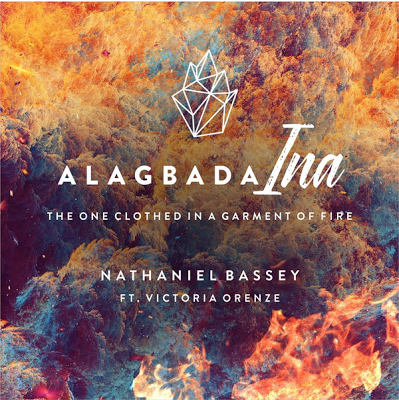 Highly celebrated music minister & award winning gospel singer, Nathaniel Bassey has released his much awaited new single. Alagbada Ina, (The One Clothed in a garment of Fire).
The self-produced song by the prolific songwriter which features Ethnic Chants and Ad-libs by Victoria Orenze, serves as a follow-up to his 2016's 'Incredible Love'.
In his words, "Alagbada Ina is a song of High-praise/Worship as well as a cry and declaration of revival. A call to God to GLORIFY HIS NAME and MANIFEST – (to exhibit, in person) or disclose (by words):–appear, declare (plainly), inform, (will), shew, signify and Reveal) – Himself. "..and he that loveth me shall be loved of my Father, and I will love him, and will manifest myself to him."
My prayer is that this song will trigger a new and fresh passion in your heart for The Lord. And inspire a hunger for a Holy Ghost revival across the nations of the earth, and a restoration of lives and destinies, and the reconciliation of creation unto God. In Jesus' name"
Listen, download and enjoy!
Nathaniel-Bassey-Ft.-Victoria-Orenze-Alagbada-Ina