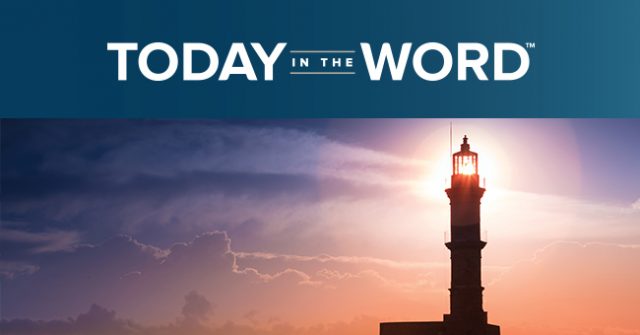 DEVOTION FOR FRIDAY, AUGUST 4, 2017
Even the Darkness is as Light to God
When God revealed Nebuchadnezzar's dream and its meaning to Daniel, he responded with worship: "He reveals deep and hidden things; he knows what lies in darkness, and light dwells with him. I thank and praise you, God of my ancestors" (Dan. 2:22–23).
Nothing is a mystery to God. Nothing is hidden from Him, or can be, not even an unspoken dream in the mind of a king. All knowledge and power dwell with Him—a truth Daniel dared to declare in the throne room of a hostile empire. And he used the imagery of light and darkness to do it.
David also used the imagery of light and darkness to affirm these truths in Psalm 139. A key thought in today's reading is that "darkness is as light to you" (vv. 11–12). God is omniscient and omnipresent. This is a reassuring truth for those who love God. There is nowhere anyone can go—high or low, east or west—where He is absent, ignorant, or not in control (vv. 7–10).
But this is also a stern truth for God's enemies. His presence is inescapable. The human tendency is to see Him in human terms, as if sometimes He's "far away" and doesn't know what's going on. But He sees all, knows all, and His judgment is perfect. "There is no deep shadow, no utter darkness" that can possibly conceal anything or anyone from Him (Job 34:21–23).
This truth extends back into the past and forward into the future. God was intimately involved in our creation (vv. 13–15), and "all the days ordained for me were written in your book before one of them came to be" (v. 16). He has had a plan for us from the start, and He knows us better than we know ourselves.
APPLY THE WORD
God sees each person as someone made in His image with an eternal destiny. Throughout history, we have tended to deny full personhood to those who are disabled or unborn or from particular ethnic backgrounds. Ask the Lord to shape your views of others as made in His image, and advocate for their worth and value.
Today in the Word is a production of Moody Global Ministries
Follow us on Facebook and Twitter