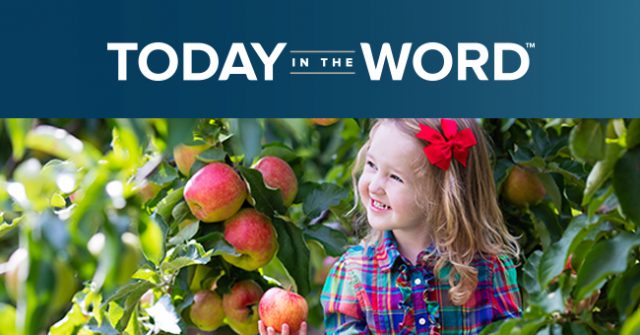 DEVOTION FOR TUESDAY, OCTOBER 10, 2017
A Pioneering Spirit
On May 14, 1804, Meriwether Lewis and William Clark set out from Camp Dubois, Illinois, with a band of volunteers to explore the land the United States had recently acquired in the Louisiana Purchase. With the help of Sacagawea and others, the party ultimately reached the Pacific Ocean, in the process becoming the first Americans to cross the Continental Divide, and produced 140 maps. Not only did Lewis and Clark open the door to exploring the American West, but with their maps they also showed others the way.
Christians readily and rightly identify Jesus as our Savior, the one who has opened the door to salvation. And Christ has also shown us how to live into that salvation now. As "the pioneer and perfecter of our faith" (v. 2), Jesus, like Lewis and Clark, shows us the ways we are to go, the "race marked out for us" (v. 1).
Even more than the paths Lewis and Clark traveled, the way of Jesus is a challenging and costly road. Yes, it ultimately leads to the throne of God, but before that it brings shame (v. 2) and opposition (v. 3). Seeking to follow the trail Jesus blazed, we should expect hardship (v. 7), pain (v. 11), and perhaps even to join Jesus in shedding blood (v. 4). As Dietrich Bonhoeffer has written, "When Christ calls a man, he bids him come and die." This can be a daunting prospect.
But we can still be encouraged, recognizing that like any good leader Jesus does not ask us to do something He would not and has not already done. By keeping Him in sight, we are in fellowship both with Him and with "a great cloud of witnesses" (v. 1), and we can look forward to a "harvest of righteousness and peace" (v. 11).
APPLY THE WORD
Hebrews 12:1 encourages us to "throw off everything that hinders" in order to walk the path of Jesus. Prayerfully ask the Holy Spirit to reveal any hindrances that are holding you back. How can you make such changes and more closely follow the pioneering Spirit and perfecter of our faith? You might ask an accountability partner to pray about this with you.
Today in the Word is a production of Moody Global Ministries