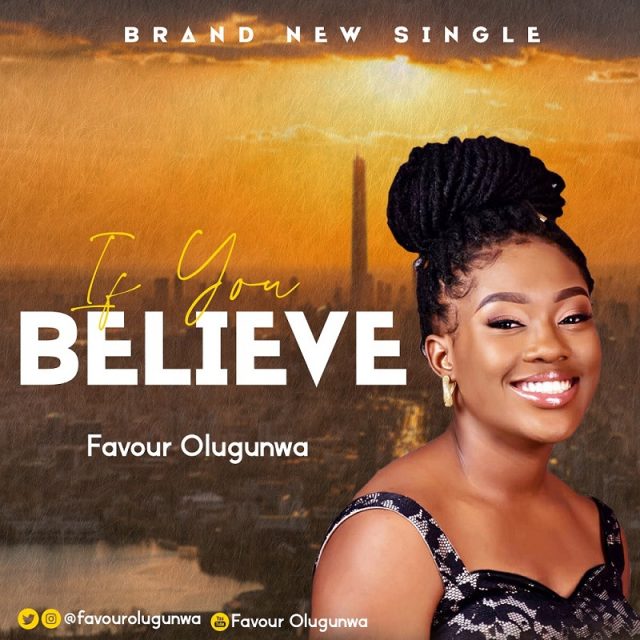 After the debut release of "Ayomide" a few weeks ago, 14 years old Nigerian – Georgia based gospel singer Favour Olugunwa is here with another beautiful piece titled, "If You Believe"
"If You Believe" is a song for those that are losing hope, a song for those giving up, and a song for those losing hope and faith as well. Not just that, but it's a song for even those keeping their heads held high. To remind each and every one of you that no matter what you have been through, what you are going through, or what you will go through, you should have faith and don't give up on God, 'cause he sure won't give up on you.
In her words, she said, "I've noticed a lot in the world we live in today and so many situations involving people giving up on themselves, struggling with various complexes and low self-esteem that leads to extreme depression and other things, but I can ensure you that this song will heal your heart ".
Favour Olugunwa is an emerging Nigerian rooted gospel artist based in Atlanta, Georgia. This new and young artist is going on the wings of making a positive impact through her music.
"If You Believe" by Favour Olugunwa was produced by Dotun Igila, Executive Producer: Ibukunoluwa Olugunwa
Download, Listen and Share