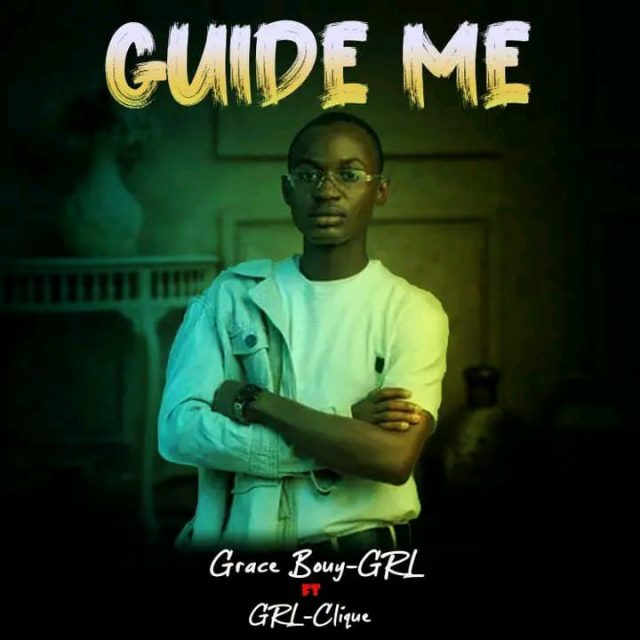 New release Guide Me by GRACE BOUY -GRL is one of the youngest Nigerian Gospel Rapper whose ministrations are unique, distinguished by his humanitarian act of kindness, He is seen as a WORD ARTICULATOR, because his ministrations goes beyond Rap to touching human lives and reconciling men back to Christ, the young talented Rapper was raised by GATEWAY INTERNATIONAL CHURCH, A global visionary church lead by Pastor Gorge Izunwa, PGI.
Making him the first indigenous (IGBO)Gospel rapper to be raised by the church Born 28 SEPTEMBER. GRACE BOUY -GRL is from Igbo etiti LGA, Enugu state, Bs.c holder in Microbiology. 2017 in the cool of the day the Holy spirit taped him and instructed him to
prepare him self with the Gospel of peace, 2018 He became a student of Abia State University where he joined GATEWAY INTERNATIONAL CHURCH RAP CREW, have ministered in different churches which includes LOVE WORLD. Before he found GRL Rap Group.
DOWNLOAD MP3
Follow us on Twitter
Lyrics
CHORUS 1
If you don't guide me Jesus I have no place to go oh!
Ahh eeh, place to go X2
RAP
Wetin my eye no see for street
Without Jesus your life is never complete
As Long as you live under the surface of the earth
At a certain state in life people go reject you even the people wey dey
dear to your heart go despise you
But when things bounce Normal every body go relate
That shouldn't give you a reason why you should always hate
Ebe Onye Noro ya Noro sike
Ife Ina eme jisike
But allow Christ to guide you cos he can never fail you
I lift up my voice to sing oghene doh
Because papa ihe a Ina eme ona ato m o
You have given us holiday even before we pray
If no be you baba I say where I for dey today
Father give us your grace many wanna go your way
Some people are so desperate but they needs to build their faith
Some times I ask my self Na which kind love be this despise my mistakes I
still find grace In thy sight.
CHORUS
If you don't guide me Jesus I have no place to go oh!
Ahh eeh, place to go! X2
Ahhh Ahhh Ahhh Ahhh
Chukwudube m o
Papa Biko bia dubem o X 2
RAP
Ebulite uzu atuo
Ride on Sir
The man wey Sabi
Enwero m Nkuja ebe obu na onye ebu m noro na isi ugbo
If you look closely Iga afu an mgbidi Jericho adago
I worship you forever you will be my God
I reverence you Incase unu cho m na unu afuro m
Mara na m noro na my masters class
Taking my total peace
In the presence of God their is fullness of joy
Fire brand, master lover
You are the same today, tomorrow and forever
You been so good to me , I can never lie
Bright and the morning star, old Soldier never die
You are the God that killeth and also maketh alive
Chi mara Obi nwa
Afu dimkpa afu ife oburu bia
Okwa go ka m kwo Aba
Carry me dey go nnam bia buru otito
Bia buru otito cos
CHORUS
If you don't guide me Jesus I have no place to go oh!
Ahh eeh, place to go! X2
Ahhh Ahhh Ahhh Ahhh
Chukwudube m o
Papa Biko bia dubem o X 4