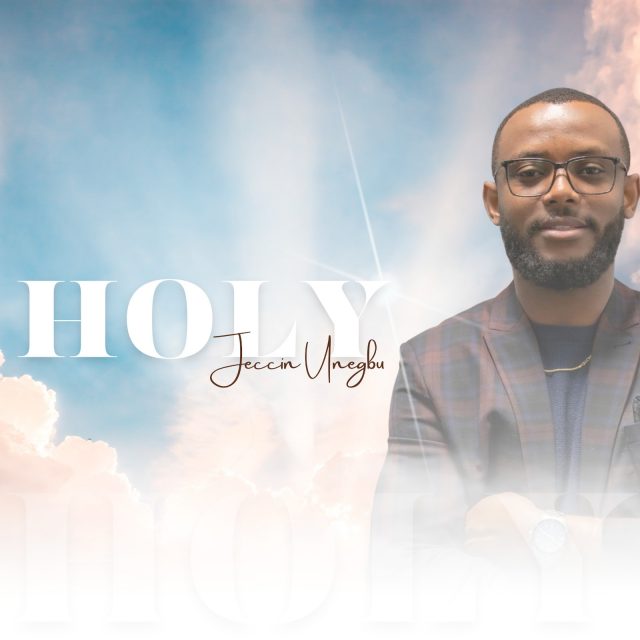 Singer, songwriter, guitarist and music producer Jeccin Unegbu has released new song titled "Holy"Emerging in 2012 as an acoustic demo, Holy sprouted from my imagination as a sanctuary in the presence of God. It embodied a cherished haven where we could raise our hands and voices, freely offering worship. 
A fortunate encounter unfolded with Hillsplay Production, who skillfully rebirth my infusion of diverse languages, African percussions, and a contemporary musical flair, resulting in the birth of this magnificent masterpiece.
LYRICS:
Chi-oma me
Chi-oma me
Chi Onye di nso
Nso nso nso nso
Oh daddy mo daddy mo o
Together we'll sing
Holy is He
The one who calms the sea
How great is he
Yeah
One day we will see.
The beauty of our King
He reigns in majesty
With all power in his hands
How great is he
We join the host of Heaven sing Halle
Hallelujah
Hallelujah
Hallelujah
To you our God
Hallelujah
we give it all
Hallelujah
We enthrone you the King of Kings
and the Lord of all
Hallelujah
My God we worship you
You are Holy
You are Holy
You are Holy
You are Holy
Holy are you lord
Holy Holy Holy
Is the Lord God almighty
We worship
Hear our hearts cry
We were made to worship
Father receive this sound of mine
Holy Holy Holy Holy
Holy Holy Holy Holy
We worship
Onye ne memma
Lekwa ikwerem na la
Chineke idimma
Onye ne memma
Lekwa ikwerem na la
Chineke idimma
Onye ne memma
Le ikwerem na la
Chineke idimma o
Chineke idimma
Onye ne memma
Lekwa ikwerem na la
Chineke idimma
Chi mo
Lekwa ikwerem
Chineke idimma
Onye ne memma
Le  ikwerem na la
Chineke idimma
Onye ne memma
Lekwa ikwerem
Lekwa ikwerem
Lekwa ikwerem
Onye ne me mma le
Ikwerem
My God is good oh
Ka anyi to ya
Dike na dimkpa
Ka anyi to nuya
Eze
Ka anyi to ya
Olisa keluwa
Chimo Chimo Chimo
You are El Shaddai
You more than enough
You are El roi
The one who sees me
You are Yahweh Rapha
You are Yahweh Rapha
You are Yahweh Rapha
Papa ne eligwe ana me kele gi o
Chukwu ne me mma
Imela
Ekele diri gi imela
Chineke idimma
Onye ne me mma
Lekwa ikwerem na la na la
Onye ne me mma le
Ikwerem na la
My God is good oh