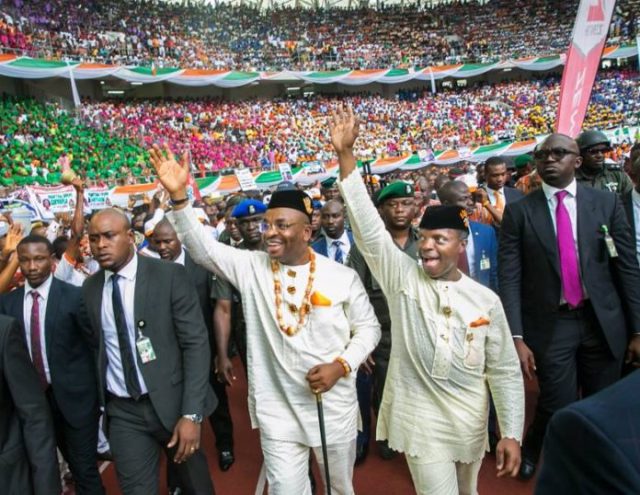 Vice President Yemi Osinbajo has advised Nigerians against breaking the bond of unity and peace existing in the country, saying they are key to the country's progress.
Osinbajo gave the advice in Uyo on Saturday at a grand ceremony organised by the Akwa Ibom government to mark the 30th anniversary of the creation of the state.
The vice president urged the people to resist attempts by any group trying to push them to destroy the existing peace in the country.
"Peace is the foundation of enduring prosperity and for peace to reign everywhere in Nigeria, all of us as Nigerians must make necessary sacrifices.
"We are in a situation where we must take seriously the admonition to love one another.
"Whatever complaints we may have must not be an excuse to subvert the social order,
Citizens everywhere should not sit idle when misguided elements choose to recklessly destroy the common bond of brotherhood and friendship that has put us together for decades," Osinbajo said.