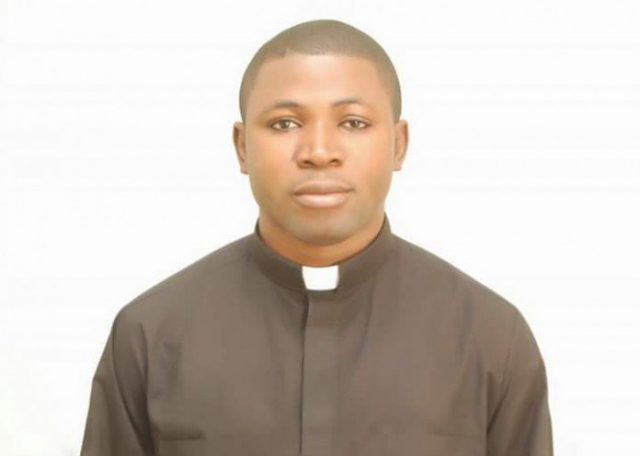 A Roman Catholic priest, who was kidnapped last year, Rev. Fr. Gospel Inalegwu, has "resigned" from priesthood in the church.
His resignation sent a wave of shock across the church in Kano where he is based.
Inalegwu upon tendering his resignation letter to the Bishop of Kano Diocese, Most Rev. John Namawzah Niyiring, traveled out of the state with all his belongings.
Commenting on the development in a chat with reporters, Bishop Niyiring said during the weekend that, "Priests do not resign as they do in the public service, but are laicized"
He also confirmed that Father Inalegwu was no longer available for his pastoral assignments in the diocese; stressing however that the only authority that could process the request of a priest wishing to return to a lay status was the Holy Father, the Pope.
Asked if he had tried to talk to the priest, he replied: "Yes I did that. I had some discussions with him to try to persuade him not to do what he is doing. I think he probably wants something else."
The Bishop went further to debunk insinuations that the priest's action was informed by his abduction experience, insisting that, "Long before his kidnap saga, he had voiced out his desire to do what he did. And we have a record of that"
The Benue born Catholic priest, who was kidnapped at his parish at St Joseph Catholic Church, Jitan – Dutse, in Tudun Wada Local Government Council, Kano State, was ordained in Kano State in 2013.
It could be recalled that barely two months ago, a popular Uyo-based Catholic Priest and radio preacher, Rev. Fr. Patrick Henry Edet, announced his resignation from the Roman Catholic Church on radio.