You've probably already seen pictures moving around with a caption "Kenyan Pastor invites Jesus from heaven to preach in his Church".
I would like to dispute all those accusations as they are not correct. The man referred to as "Jesus" is actually Evangelist Michael Job.
Michael Job is an International Evangelist whose burning desire for people to be saved, healed, and personally encounter the love of Jesus has taken him to the other side of the world.
He is president and head evangelist at Jesus Loves You Evangelistic Ministries and has worked with Evangelist Daniel Kolenda and Reinhard Bonnke (with Christ For All Nations, the ministry of Daniel Kolenda), and just 3 months ago, he did announce that He will be going to Nairobi Kenya, and Krakow and Warsaw Poland this summer. In addition, Michael Job is also an actor and evangelist at TBN's Holyland Experience in Orlando Florida where he portrays the role of Jesus. (Hence the attire).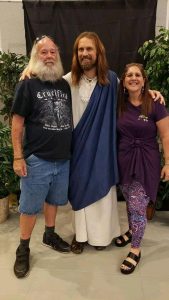 On various interviews done, Michael says he likes wearing like a Jew to portray the kind of life Jesus lived when he was on Earth. Michael Job is passionate about working with primary schools to get children into the church.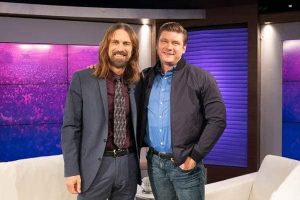 NEVER BELIEVE EVERYTHING YOU READ ON SOCIAL MEDIA WITHOUT A PROPER RESEARCH.
Courtesy: MacDonald Duncan