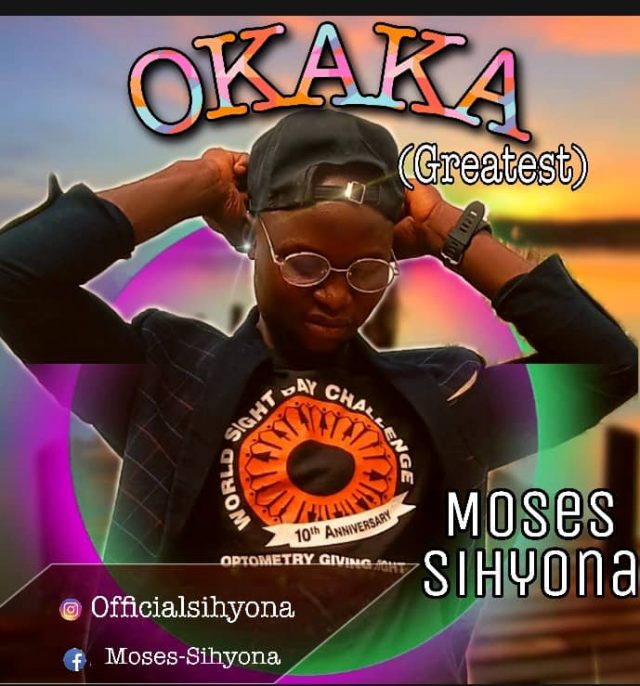 Gospel artiste, Moses Sihyona is out with a new song titled "Okaka".
Speaking about the song, Moses says; "This song is a true testimony of how God took me out of my kin I was made their head, there are challenges yet I have never lack food to eat".
Download, Listen, and Share
Lyrics
Verse 1:
Even when I cannot trace you,
I ha e this feelings you cared for me,
even when I cannot trace you I still believe you're guiding me,
I have father who can never change,
ebube dike can never fail, he's still thesame yesterday, today and
forever…….
Chorus
Okaka, Okaka,
you are Biger than my problems,
Chukwu okike, onyedikagi, ikariri ha isinibu×2
Verse 2:
Unfaithful as I am,
and unworthy as I am,
Papa you still dey carry my matter for head
you even know me by my name,
Lord you took away my sorrows,
you broke every chain that beholds   me,
there's nothing that can be compared with you,
good God you no dey fail oooooo
Chorus:
Okaka ,Okaka,
you're bigger than my problems,
Chukwu okike onyedikagi ikariri ha I dinibu×4
Related