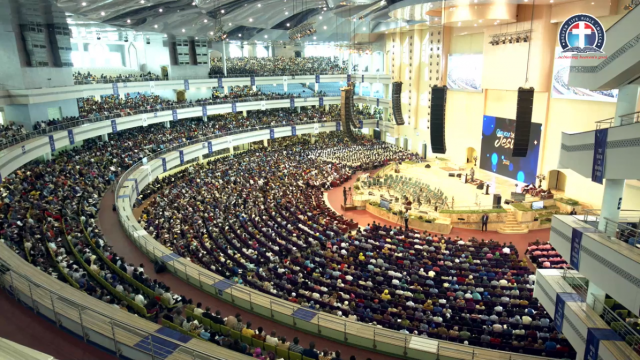 The General Superintendent of the Deeper Life Bible Church, Pastor Williams Kumuyi, in his Church's effort to fight the spread of the novel Coronavirus had donated the sum of N50 Million Naira to the Federal Government of Nigeria.
The reason for this initiative was explained by the G.S as a way of offering support to the private sector against Covid-19 (CA Covid-19)
The statement released and signed by the G.S reveals the heart and the motive of the Ministry for embarking in such move. It reads;
"The deeper Christian Life Ministry is delighted at and challenged by the massive efforts of the Federal Government and her agencies in curtailing the spread of COVID-19 and bringing relief to sufferers.
"The introduction of the private sector coalition against COVID-19 (CA COVID-19) to harness resources in combating this global health crisis is also highly commendable.
"We wish to identify with this noble initiative and consequently have made a donation of N50,000,000 (fifty million naira) into your Central Bank account, in support of your campaign.
"We have a firm belief in God that He will answer our prayers and bring an end to the pandemic, sooner than expected. May God bless all your efforts."
Just a week ago, you will recall that we reported that two Pastors had lend support as well, in the persons of Bishop David Oyedepo of Winner's Chapel and Dr. Paul Enenche of Dunamis International Gospel Centre.